Regular price
Sale price
€27,00 EUR
Unit price
per
Sale
Sold out
  Eco Femme - Starter Kit Natural Organic is a great way to get introduced to cloth pads and make the switch.
Indian cotton 100% organic, unbleached
Each pad stitched in one piece
4 pads: 1 Pantyliner, 1 Day Pad, 1 Day Pad Plus, 1 Night Pad
Top layer: cotton flannel in undyed natural cotton colour
Inner layers: cotton flannel in undyed natural cotton colour
Back layer: cotton with leakproof PUL print pattern
Close with one nickel-free metal push button
*With every Starter Kit purchased, you contribute 3 cloth pad for a girl in India through Eco Femme's educational Pad for Pad programme.
You can find out more about their pad for pad programmes here: https://ecofemme.org/in-action/pad-for-pad/
Each pack contains one of each:
Product life: The PUL will last approx. 75 - 100 washes, or 3 -5 years, depending on how frequently a pad is used and how well it is cared for. The product comes with a care leaflet and a menstrural cycle tracking chart.
Share
View full details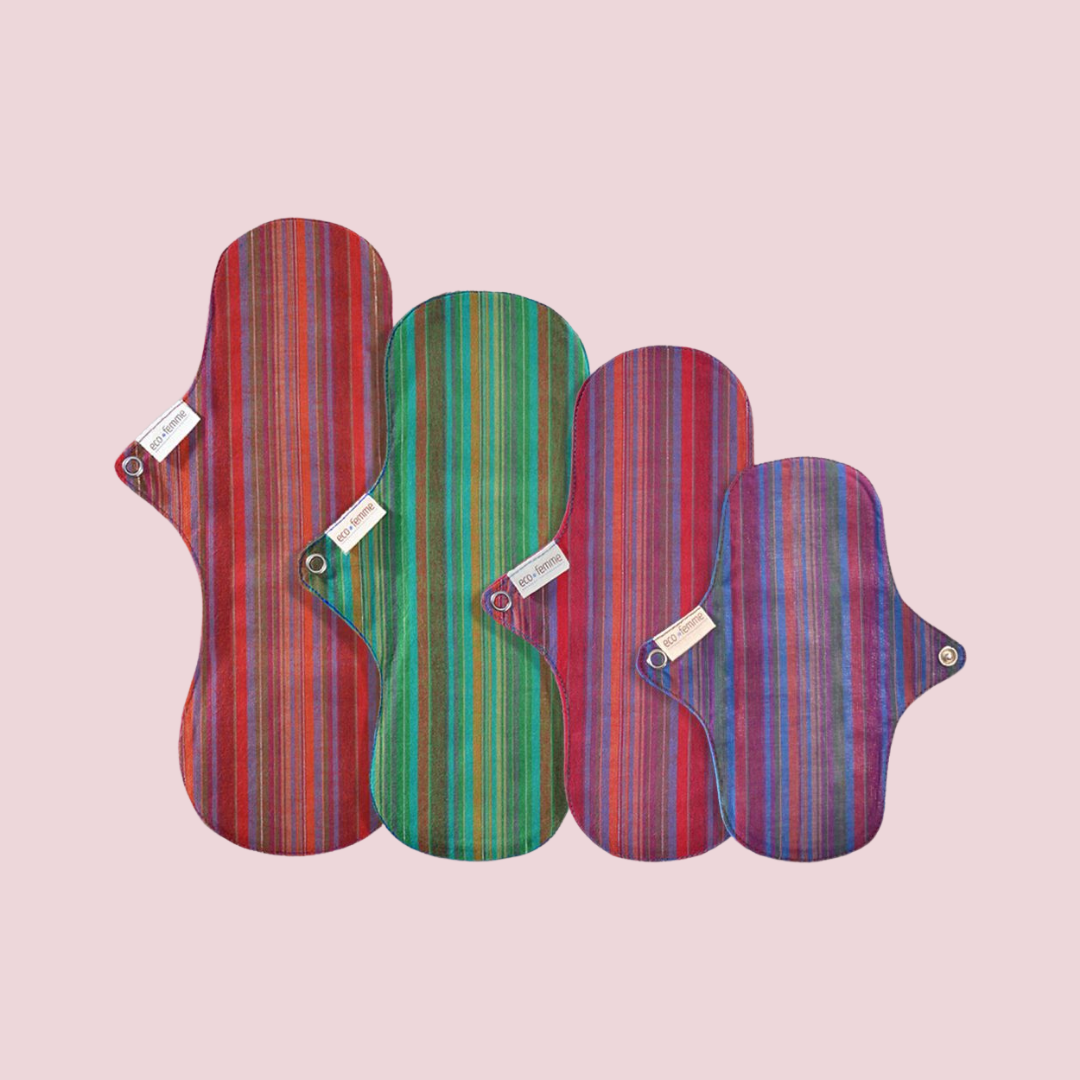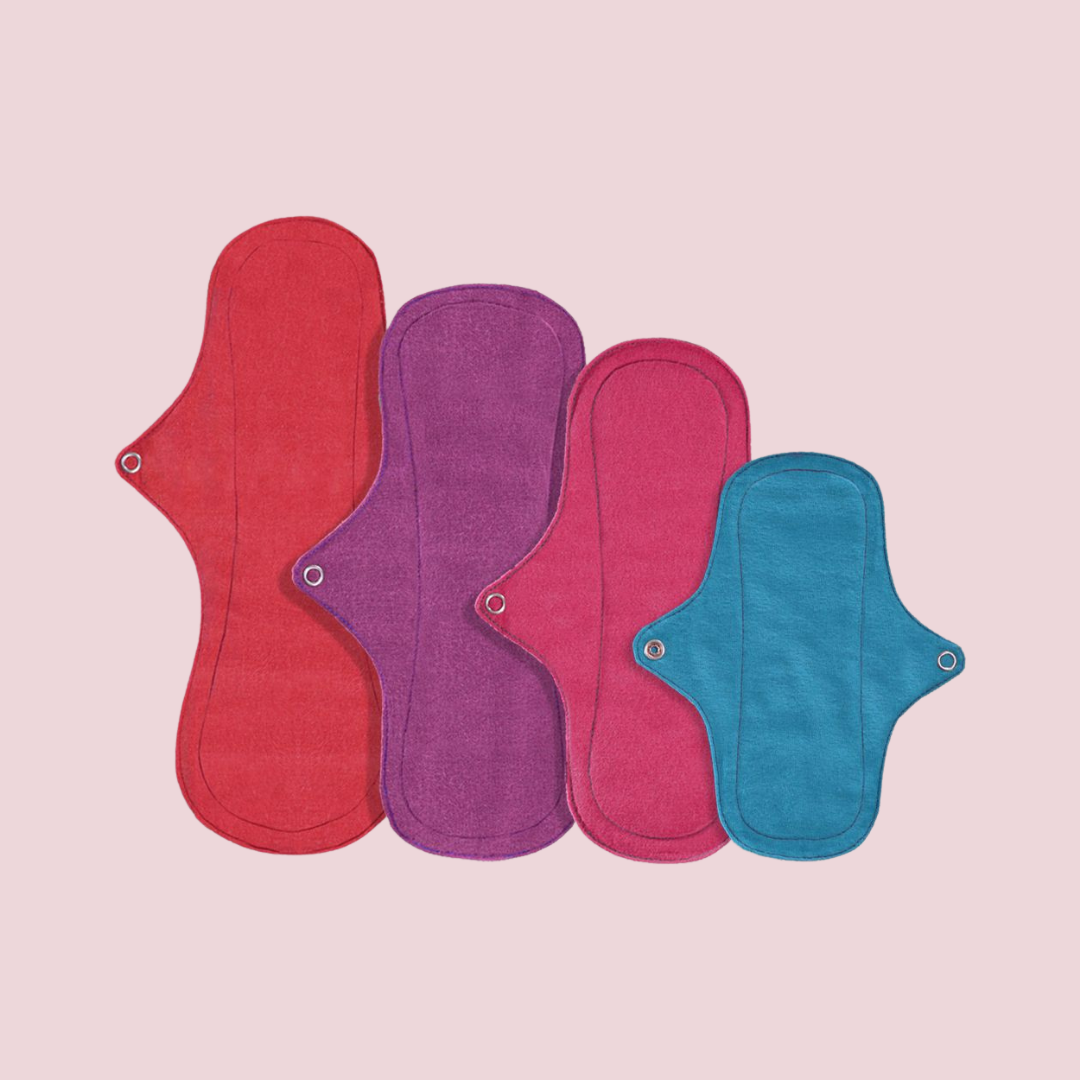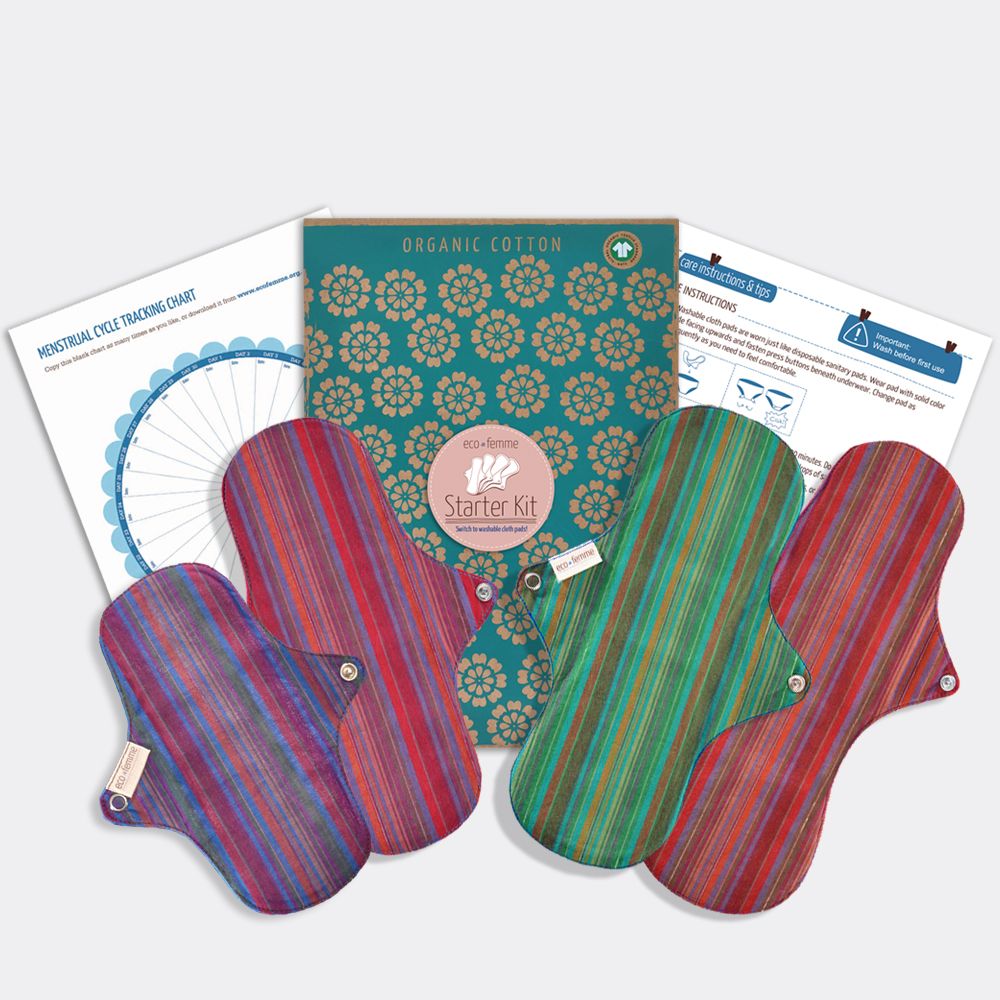 Great product
Love the cloth pads, have been using them for over 2 years now and they are still in perfect condition! An added great feeling to know that someone else benefitted from my purchase through the Pad for Pad Program :)